I love the drama and the pop of colour that Beetroot can add to the table! The simple spices and coconut in this Vegan, Gluten Free sautéed beetroot add a good dimension to this beautiful vegetable. Try it, you will love it!
Health and Nutrition Details
This recipe is ✷Gluten Free ✷Soy Free ✷Nut Free ✷Grain Free ✷Top 14 Allergen Free ✷Suitable for children 12 months onwards (more about this in the blog)
Calories: 143 approximately (Please see the detailed break up of nutritive values after the recipe card). This recipe is not only low in calories, it is also high in plant fibre.
Serving Suggestion
I like to pair this with my all time favourite Spinach Dal or Courgette (Zucchini) Kootu and some plain, cooked rice to to make a lip smacking Gluten Free meal!
Are you one of those, who like me, absolutely loves this earthy vegetable? I mean it is hard not to love it, isn't it?! It has a stunning colour, tastes great, is versatile and is healthy! The only risk is the danger of deep red stains that it can leave on the cutting board and your finger tips. Nothing that will last longer than a couple of washes! Honestly, it is a very small price to pay for what this beauty of a vegetable can give you!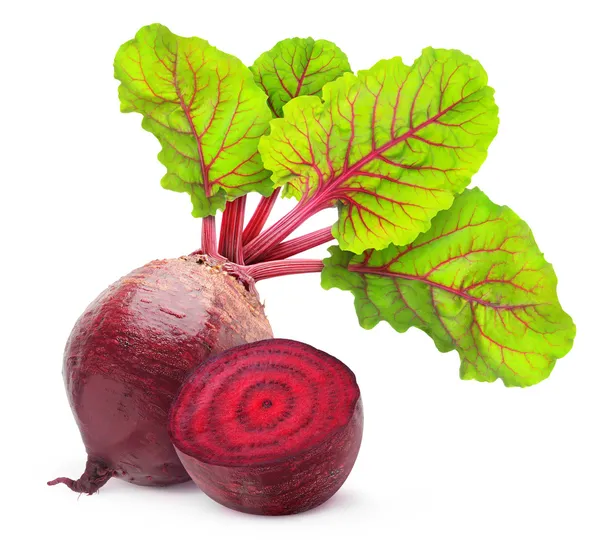 Feeding Beetroot to children
A rich source of iron and it is high on dietary fiber, Beetroot is a fantastic vegetable for children and is a great way to include natural sugars in your child's diet. As a mum and a professional who has fed beetroot to score and score of children, one tip that I would like to share is this: get your child used to this vegetable early on. I assure you that your child will fall in love with this vegetable - A) because most children have a liking for sweet tasting food and B) they are drawn towards bright colours. Beetroot fits well in both counts! Introduce this vegetable to you child from as young as 6 months.
It is a particularly good for baby led weaning. Just cut it into 'half moons' and cook them soft. Your child will love biting them and sucking the sweet juice! Or simply roast with skin in a oven, peel and make a mash.
Fussy Eater?
Is your child one of those who does not like beetroot? I can understand! My older daughter used to dislike it because of its sweetness, so I understand! This recipe is definitely for you! I still vividly remember that day when I gave her some cooked pieces of beetroot for the first time. She rejected them straight away! Needless to say, I was sad. I did not want her to miss out such a wonderful vegetable! I knew that I had to try ways to make this vegetable taste more savoury than sweet for her to accept it and like it. That is how this recipe came about. The addition of onion, chillies, cumin and turmeric bring a savoury-spiciness that she loves! Problem solved! Here is another beetroot recipe that she and the entire family loves - beetroot raitha (yogurt dip)
In this recipe, I have cut beetroot into small cubes. Cutting them into small cubes also makes the cooking faster - bigger pieces of beetroot will take long to cook in the center. When feeding this dish to your infant or toddler, do mash the pieces roughly with the back of the spoon.
Preparing and Cooking Beetroot
Beetroots are versatile! Whether you roast them, fry them, boil them, pickle or sauté them, one thing is guaranteed - your beetroot dish will be bursting with colour and flavour!
I prefer using fresh beetroot in recipes. When buying them from a local farmers market, I buy them with their greens. Beet greens are super healthy and tasty as well! Use them in soups or make a stir fry with them.
You can make your job easy and buy the precooked and vacuum sealed ones that are available in most supermarkets.
If you, like me, buy your beets fresh, then you can peel and cut them in the size and shape that is needed for the recipe. Another way to prepare beetroot is to boil them with their skin on (in pressure cooker 3-4 whistles will do the trick!) and then peel and chop them.
Oven Roasting Beetroot: The third method that I use to prepare beetroot for a recipe is by roasting it in the oven. Wrap each beet loosely in aluminum foil and roast in a preheated oven at 200 degrees C for about an hour. Check on it every 15 minutes. The roasting time will vary depending on the size of the beet. One way to check if they are done is if a fork can slide in easily.
You may want to give these gluten free recipes a try:
Recipe Card for making Delicious Sautéed Beetroot with coconut
Approximate Nutritive Values for Delicious Sautéed Beetroot with coconut
Note: The information shown is based on available ingredients and preparation. It should not be considered a substitute for a professional nutritionist's advice.
Servings: 4
Amount per serving
Calories
143
% Daily Value*
Total Fat 8.3g
11%
Saturated Fat 5.2g
26%
Cholesterol 0mg
0%
Sodium 126mg
5%
Total Carbohydrate 20.5g
7%
Dietary Fiber 5.8g
21%
Total Sugars 12.2g
Protein 3.1g
Vitamin D 0mcg
0%
Calcium 48mg
4%
Iron 3mg
14%
Potassium 58mg
1%
*The % Daily Value (DV) tells you how much a nutrient in a food serving contributes to a daily diet.
Liked this delicious sautéed beetroot recipe? Here are more such recipes to try: